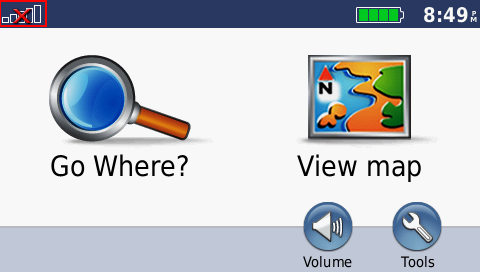 -->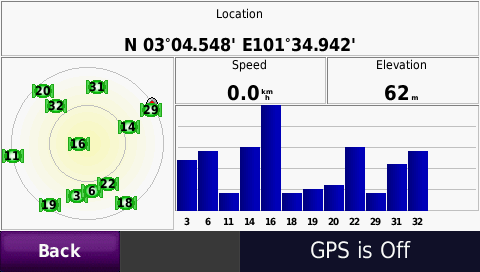 At Nuvi's main menu, press and hold the GPS signal indicator for about 4 seconds. Your Nuvi will display the signal status page. You need 4 satellite fixes to start navigation. If the GPS signal indicator shows a cross, it means you are in simulation mode (Nuvi is not accepting GPS signals)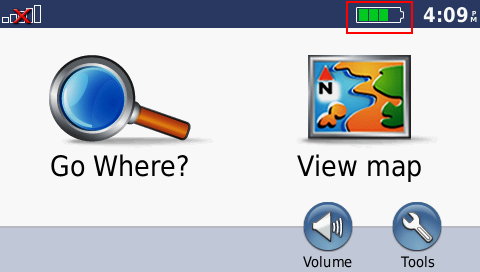 -->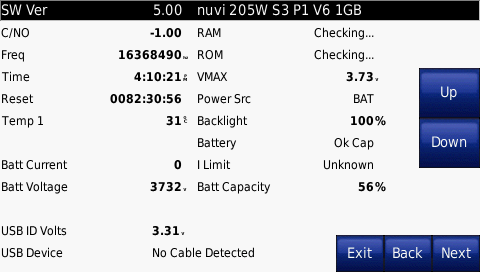 At Nuvi's main menu, press and hold the battery indicator for about 10 seconds. You will activate the diagnostic screen where you can check if there is any malfunction.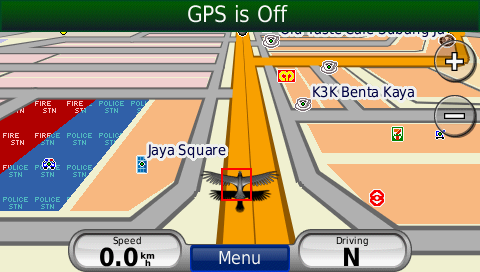 -->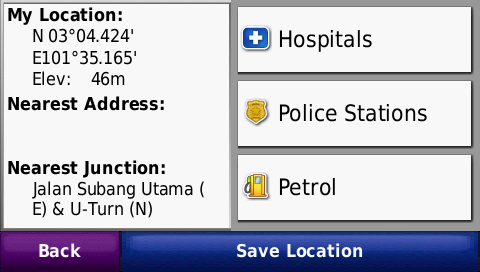 When at the map screen, tapping on the vehicle icon will bring you to the Where Am I? screen where you have easy access to the nearest hospitals, police stations and gas stations. You can also save your current location as a favorite on this screen.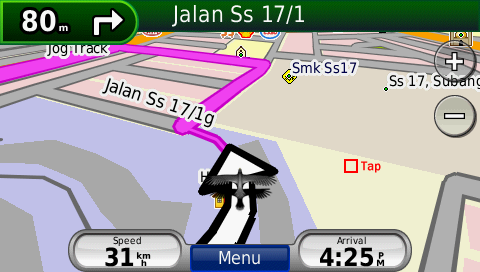 -->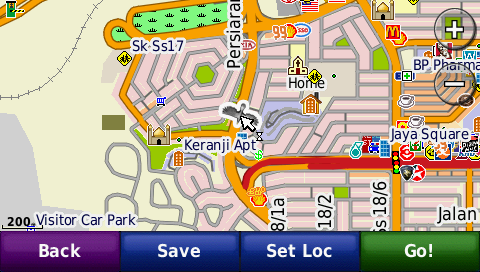 When at the map screen, tapping anywhere else on the map will bring you to the Browse Map screen where you can either save your current location, set your new location to simulate routing (you have to turn on simulator mode), or select a new destination to go to.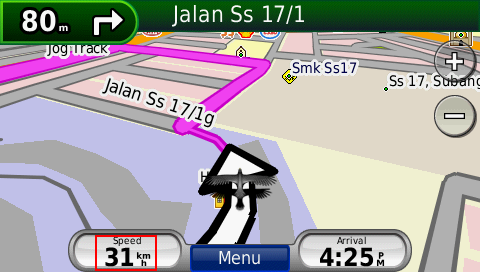 -->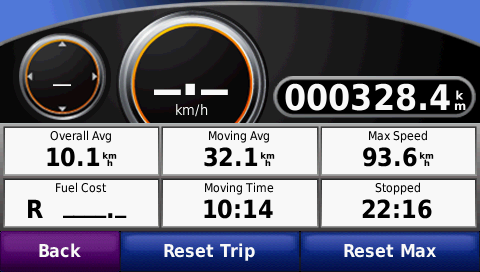 Tapping the speed panel will open the trip statistics panel.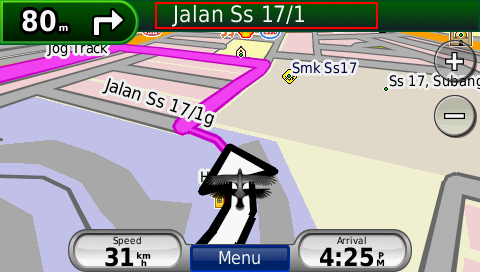 -->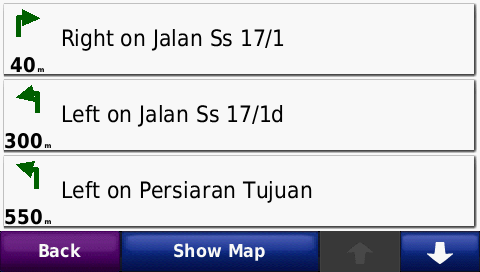 If you are navigating towards a destination, tapping the green bar on the top will open the turn-by-turn guidance screen. On this screen, you can either view each turn junction or view the overall trip map.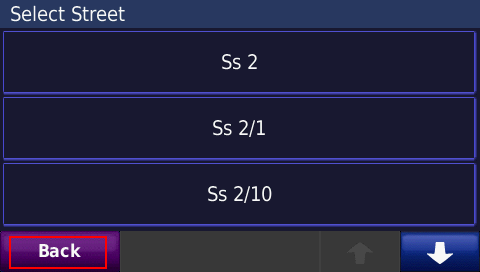 Anywhere within your Nuvi menu options, holding the back button for a while will bring you back to the main menu.