For Nuvi (backup & transfer)
1. Connect your Nuvi to your PC or laptop using a USB cable
2. Wait for your PC/laptop to recognize your Nuvi. The dialog below will pop up.
3. Double-click the Garmin folder. You will see something similar to below: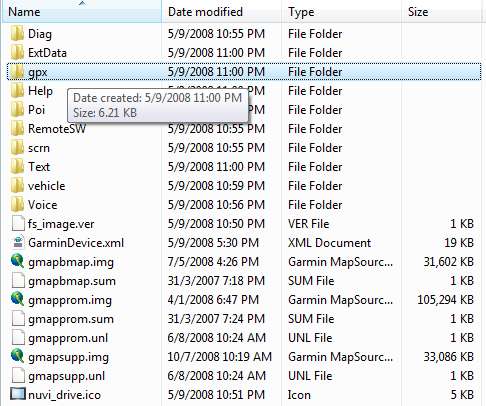 4. Double-click the GPX folder. You will see current.gpx in the GPX folder. This file stores all your favourites. Copy this file to your PC/laptop.

5. You can transfer your Favourites by copying the current.gpx file into another Nuvi